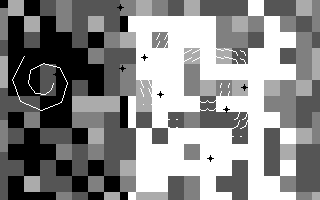 Demoscene parties, a tradition since the early 80ties are still being held today. Little Computer People 2009 aka LCP is one of those parties, although the party itself originates from the demoscene, you're bound to find creative people of different underground scenes there. The party itself has had a strong history of creative productions and looking at the visitors list that might even be topped this year.
Where on different events one would pay to see a performance by certain chiptune musicians or artists – you can meet them there as fellow visitors. If you're working with lofi / 8bit art, this party is a great opportunity to meet likeminded people. From technical gurus to experimental artists, this is the place. A few people who you can expect: Goto80, Otro, Rolemodel, Poison, Jesper Kyd, Triad, Fairlight, Booze Design, Uprough and also some of our 8bit today staff.
Interested? Make sure to sign up in time! For more information and registration go here.
Here are four productions from the last few editions.
Mazemod radio by Otro (2008)

Hello:FRIEND by Fairlight (2005)

Notemaker demo II by Poison (2003)

Besides the usual Commodore 64 releases, don't be suprised to find platforms like Oric, Atari, Dreamcast, Gameboy (Color/Advanced) there.
Download more from their archive here.