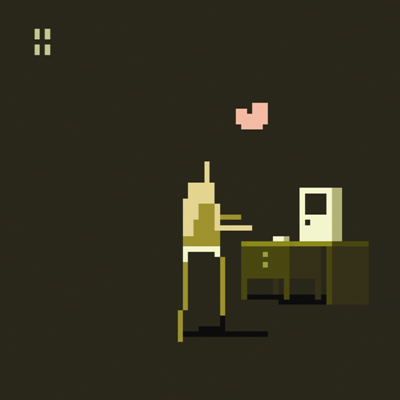 SUPERBROTHERS is a one man army, when it comes to pixelwork. Mr. Craig D. Adams, standing behind this entity, already released two pixel films, and a great number of illustrations on various topics. Once you'll see his minimal and in the same time rich style of work, you'll never confuse it with anything else. Besides that, he works as a visual artist in game industry, creating impressive 3D graphics for various platforms, which sometimes resembles his pixel artwork. Recently he also started THE 1 CONSOLE blog, dedicated to videogames, especially those of them, which have some alternative approach inside.

Note: Click on the thumbnails, to see the artwork in full glory.

[8bit today] Please, introduce yourself and your group.

[SUPERBROTHERS]
SUPERBROTHERS creates remarkable pixel artwork & films.
SUPERBROTHERS is a link to the past.
SUPERBROTHERS pixel artwork has appeared within the pages of The New York Times, Wired, Seed, The Globe and Mail, American Illustration & ever so many more.
SUPERBROTHERS pixel films have appeared on Drawn, Boing Boing, Engadget & personal computers the world over.
SUPERBROTHERS has created and released two acclaimed pixel films featuring musical compositions composed & arranged on a Sony Playstation by Mr. Jim Guthrie.
SUPERBROTHERS will incorporate you.
. . .
Hello world, I'm Mr. Craig D. Adams: founder, president & sole surviving spokesperson for SUPERBROTHERS.
I'm the youngest son of a mainframe computer programmer and a mainframe computer salesperson. I was born at the foot of Hollyburn mountain, across Lion's Gate Bridge from Stanley Park on Canada's west coast. I was blessedly surrounded by nature and the prospect of adventure.
My sister, my brother & I were exposed to early home computer technology such as the Vic-20, the Commodore-64 & the Mac Classic. Attracted by Super Mario Bros, my brother and I eventually bought a NES. At the age of fourteen I saved up a summer's worth of wages as a dinghy sailing instructor to buy a 486, where I was introduced to 3-D. I continued to study the output of Mr. Shigeru Miyamoto on the N-64, where a peak experience with The Legend of Zelda : Ocarina of Time oriented my future plans towards the art & design of videogames.
I currently reside in a nice old house on Toronto's east side with my lovely girlfriend and a dim-witted rabbit. I maintain a dayjob at a Japanese videogame company located on the 7 1/2th floor of the Mertin Flemmer building in downtown Toronto, around the corner from the National Film Board and Pages Books, where we develop videogame projects for the Sony Playstation 3.

[8bit today] How did you get into pixelling? Tell a bit about your background.

[SUPERBROTHERS]
SUPERBROTHERS was founded in 2003 with a mission to mine the expressive potential of low fi videogames and present them to a broad 21st century audience.
. . .
It had occurred to me that in order to gain the insight of an artist & designer such as Mr. Shigeru Miyamoto, it would be logical to start at the start. Thus I came upon a series adventures in the primeval forests and misty coastlines of British Columbia, I spent a winter snowboarding the rocky mountains, and I embarked on a globe-trotting trip tramping the wilds of New Zealand, traversing the Australian subcontinent. I even got a banjo.
At length, I left a post-secondary education in Earth and Ocean Sciences at a west coast university to attend five years of art school 'back east' here in Canada, where I began exploring several methods of image-making, with the eventual goal of creating audiovisually sophisticated videogame-type projects with fresh, enjoyable & potentially meaningful logic systems. It had occurred to me that 'audiovisually sophisticated' did not necessarily require 'technologically more complex', and I could envision a style of retro pixel art that could be both startlingly fresh AND be relatively economical to deploy.
Fortuitously, while at art school I would be offered an opportunity to explore this. After a youth spent as an illegal agricultural worker, volunteer ESL teacher, sylvicultural laborer, pie shop employee, semi-professional orchestra pit musician, office temp, telephone operator, factory worker & bartender, I had managed to secure a part-time job at a high tech laboratory known as the Visualization Design Institue, located at the campus of the art school I was attending. I was tasked with creating pixel artwork for an in-development side-scrolling platform pixel videogame and I was introduced to Cosmigo's ProMotion , a pixel program created by Jan Zimmerman.
I felt that the hero of this videogame project, a basket-headed monk/ninja known as 'komusu', should move fluidly. I began by filming the necessary actions, as performed by an athletic room-mate. At first I approached the pixel artwork creation in a 'classical animation' style, using pixelated curves and black outlines, however I was never satisfied with the resulting 'jaggies'. Eventually, the Visualization Design Institute shelved the basket-headed monk videogame in favor of more lucrative projects. I was moved to another project, and I was free to explore a more painterly approach to pixels and videogame imagery.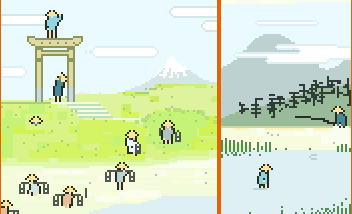 A glimpse of The 53 Stations, the 8-bit ukiyo-e project from the pre-history of SUPERBROTHERS. (Click to see the full piece.)
I looked to Jordan Mechner 's Prince of Persia and Eric Chahi 's Out of this World as well as the original Super Mario Bros, and I began to make some discoveries of my own. I began to avoid curves and outlines, deploying 'jaggies' carefully, keeping the focus on carefully calibrated fields of color and a sparse approach to pattern and texture. I experimented with less cumbersome stick-limbed pin-headed pixel rigs, which has since become my aesthetic preference. Eventually I began to see a distinct style develop – it seemed fresh, clean and absolute.
SUPERBROTHERS was founded in 2003.
SUPERBROTHERS is rustic 21st century minimalism.
SUPERBROTHERS is a nod to the tightly integrated style and system of Shigeru Miyamoto's original 8-bit Super Mario Bros.
SUPERBROTHERS acknowledges the link to the awesome upbeat song by Guitar Vader included in SmileBit's original Jet Grind Radio for the Sega Dreamcast.
SUPERBROTHERS love loves you.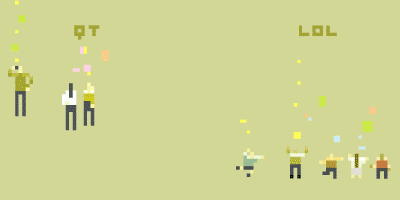 First SUPERBROTHERS editorial illustration for The Walrus Magazine (Click to see the full piece.)

[8bit today] There is a really huge number of people, listed in info section of your site, as Superbrothers members. Did all of them contribute something to your latest film "Dot Matrix Revolution"?

[SUPERBROTHERS]
SUPERBROTHERS is a force of nature.
SUPERBROTHERS is ambiguously plural.
SUPERBROTHERS salutes individual creators with uncompromising visions.
. . .
I would like the audience to imagine the entire staff of SUPERBROTHERS as a professional team of fifties-era engineers, architects & laborers, t-squares in hand, diligently attacking the complex problems of tessellated representation by manufacturing, assembling and photographing pixel images in a studio or factory setting, at the outskirts of Chicago or, alternately, Minsk. Furthermore, I would like the audience to imagine the first film, THE CHILDREN OF THE CLONE as a surviving relic of this imagined past, a forgotten reel retrieved from the archives of some anonymous government library and retrieved only recently.
THE CHILDREN OF THE CLONE from superbrothers.


In actuality, the process I will outline below for the second pixel film DOT MATRIX REVOLUTION, is much closer to the truth. In essence, the primary creator for this film is Mr. Craig D. Adams. A significant collaborator is Mr. Jim Guthrie, who had authored the musical composition years before. This film also features additional sounds provided by Mr. Arthur Zaragoza.
DOT MATRIX REVOLUTION* from superbrothers


Meanwhile, the Board of Directors are people who have contributed meaningfully through their continued patronage, support, feedback & friendship over the years, and the Associates are people whose acquaintance and relationship I value and whose support I appreciate, although their contribution to the actual creation process may be slight.

[8bit today] Please, describe your creative process a bit?

[SUPERBROTHERS]
The pixel film DOT MATRIX REVOLUTION, the direct sequel to 2005's acclaimed pixel film THE CHILDREN OF THE CLONE, began in 2002 as a made-in-playstation musical composition by Mr. Jim Guthrie, who is listed as a collaborator on both films. Upon listening to this song, it suggested to me a light-hearted treatment of information technology and retro videogame imagery.
In the spring of 2006 I had created a series of three illustrations for EnRoute, the Air Canada in-flight magazine about computer-assisted poker. The illustration series depicted a Mac classic (aka 'Deep Green'), an iconic design easily achieved with pixels, and this experience suggested that I explore more pixel representations of out-dated computer systems.
In the summer of 2006 I had just seen the feature film The American Astronaut and was impressed by the incongruity of the 'Hey Boy Hey Boy' sequence (a strangely threatening scene that leads to an aggressive synchronized song-and-dance in the men's room of a frontier space station saloon). Concurrently, the 'I'm a mac, I'm a PC' television commercials were in heavy rotation during The Daily Show at that time. There seemed to be a resonance to these two concepts.
In early fall of 2006, Mr. Jason Logan invited me to contribute to his iGeneration book launch event 'Zombie Flash Mobs & The Dot Matrix Revolution' in October 2006 at Toronto's Gladstone Hotel. The book and the event were on topic of technology & the internet. This invitation provided the practical motivation for the film's creation & direction, and it provided a clue to the film's eventual title.
I think I had about ten or thirteen days for this film. I thought the concept was ambitious & achievable in that span of time. I borrowed a pc, installed ProMotion & began.
I had already explored a design for a 70s era IBM computer engineer – brown trousers, off-white button-up shirt, pencil thin tie, nametag & pocket protector.
I suspected that the pixels would lend themselves to depictions of computer technology and I could easily imagine heaping piles of various antiquated computers, mainframe equipment, monitors, keyboards, cables & exhaust pipes. I began to make sketches of some compositions that would express the sounds of the song.
I knew that I would need a centerpiece element, something analagous to the enormity of the assembled salarymen in CHILDREN OF THE CLONE. I imagined a vast pixel painting naively depicting the entire internet and I began to laboriously construct it.
As I began piecing the compositions into a sequence, it became clear that my time-limited schedule and limited abilities would prohibit an excess of dancing. The film would not and could not deliver 100% on my wild imaginings, but it could respectably deliver perhaps 70% within the allotted time.
I began to envision a slow & painfully awkward start to the film. I aimed to evoke the feeling of a lazy, pre-coffee early Monday morning status check. I aimed to put the audience in a slightly amused, vaguely uncomfortable, somewhat uncomprehending state. It was intended to be an elaborate set-up for a ridiculous and initially underwhelming dance-off that would eventually crescendo exponentially.
I had the bulk of the film complete the night before, with only the blinking lights on the machinery left to do. This remaining task progressed relatively smoothly until the final composition depicting the entirety of the internet, where time became a factor. In order to complete the film on-time, I had to shy away from my goal.
The entirety of this film's production occurred in Cosmigo ProMotion, with only a few subsequent edits in Adobe Premiere.
At the book launch event I had the support and feedback of Mr. Jason Logan, Ms. Jori Badlwin, Mr. Firas Momani, Ms. Gosia Kosciolek and others. The audience seemed appreciative and I was proud of the film, such as it was, however it wasn't ready yet ready for release online.
Shortly afterwards, I started work at Japanese videogame company in downtown Toronto, assigned to a project at a critical stage. For eighteen months, SUPERBROTHERS was shelved and the DOT MATRIX REVOLUTION was in limbo.
In the spring of 2008, I attended a local indie videogame event here in Toronto where I was invited to show the SUPERBROTHERS films. I prepared a new film named DESIGN REBOOT HD, and I presented THE CHILDREN OF THE CLONE and the book launch edition of DOT MATRIX REVOLUTION.
Buoyed by the positive response I began to consider completing and releasing DOT MATRIX REVOLUTION online, and re-booting superbrothers.ca as well.
Sadly, after some investigation, I discovered that I had lost the source materials for the film. I was left with only the one surviving film file. Editing, re-arranging or adding to the film would have been intensely laborious. Given my schedule at the time, I opted to amplify and contextualize the surviving footage by adding sound & slides.
Compared with the bold, menacing satire of THE CHILDREN OF THE CLONE, I recognize that DOT MATRIX REVOLUTION is a superfluous piece of nonsense, cheap and amusing. It's a collection of dotcom buzzwords, a vaguely educational program for children, a mild internet meme. The film is uneven, awkward, amusing, disappointing, ambiguous, curious & idly thought-provoking. It's a jingle. It's cute. I think that's precisely what this song required, and it's the ideal second pixel film.

[8bit today] You deal with highly modern subjects, using visual references to an old computer graphics. Is it a kind of revolt, against soulless progress, or what other ideas you embody with such aesthetics?

[SUPERBROTHERS]
SUPERBROTHERS is intended as playable editorial illustration.
SUPERBROTHERS creates films and artwork depicting videogames that should have or may have existed (in the Soviet Union perhaps).
SUPERBROTHERS occasionally creates systems of meanings that intend to connect with the worlds of finance, information technology and culture.
. . .
As the founder, president & god emperor of SUPERBROTHERS I have a legal mandate to express multitudinous seemingly intelligent thoughts and ideas that will entertain, provoke & potentially alienate as broad audience as possible. The sophisticated retro aesthetic is scientifically the most economical pictographic method available to express complex, topical systems of thought.
I have chosen to disguise my primal compulsion to create these peculiar things by issuing the following overly verbose statement:
Using individual blocks of color to form a precise visual statement is a technique that dates back through the ages at least as far as 4th century Macedonia, arguably reaching its apex with the Christian mosaics of the byzantine empire eight centuries later. It is largely due to the impact of the pixel – that most basic unit of an electronic display – that these grid based pictures are enjoying a degree of uniqueness in the here and now.
For many among us, this peculiarly abstracted visual language hearkens back only as far as the antiquated computer technology & electronic amusements of yesteryear. Necessarily tessellated to accommodate the limited capacities of the machines of that age, the scenarios that were presented in these diversionary programs were nonetheless enchanting, their stories & structures often derived from a rich international tapestry of folktale, myth, imagination & human experience.
As editorial illustration, this imagery is inherently appropriate for subjects related to technology, communication & entertainment. Due to its current visibility in pop culture it has also proven to be an appropriate choice for advertising and fashion applications. As a deliberate mode of artistic representation, in film or in interactive spaces, the painterly SUPERBROTHERS approach to pixel artwork seems to contain a unique expressive power.

[8bit today] Why do you spread some of your works only in printed form and not publish it in the web?

[SUPERBROTHERS]
SUPERBROTHERS supports antiquated technology such as print as a matter of course.
SUPERBROTHERS would prefer not to be vilified as a pirate and provocateur.
. . .
The online presence of SUPERBROTHERS is safe, friendly & relatively professional. All of the artwork & films that are ready for public consumption will be made available there, until the end of time. Unfinished films or artwork, or films or artowrk for which rights issues are still pending, will not be posted until those rights issues are resolved.
At present, the only SUPERBROTHERS material exclusively available in print are the 53 copies of the SUPERBROTHERS SCRAPBOOK No.1. I.I.T.F.Y.T.G.W.T.F.P.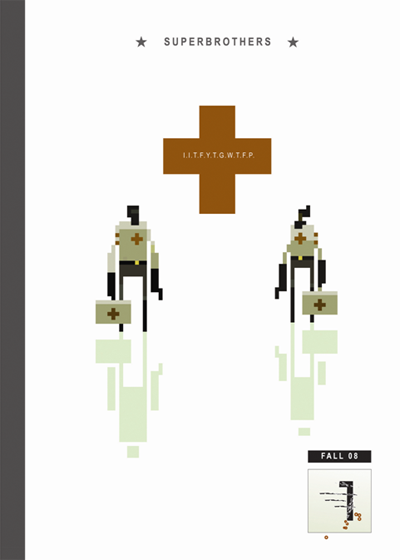 Front cover
This publication was prepared for friends, family, and a selection of distinguished local Toronto indie videogame creators and enthusiasts such as Jon Mak (Everyday Shooter), Metanet (N+), Jim McGinley (TOJam organizer) & Jim Munroe (Artsy Games Incubator organizer). Within the publication there are rights infringements, unauthorized uses of quotes and typefaces, as well as at least one instance of an obscene word, referred to by that second F in the lengthy abbreviated title). These troublesome elements would complicate the cleanliness and wholesomeness of superbrothers.ca. Once all the physical copies have been distributed, I will post the book to THE 1 CONSOLE, but not to SUPERBROTHERS.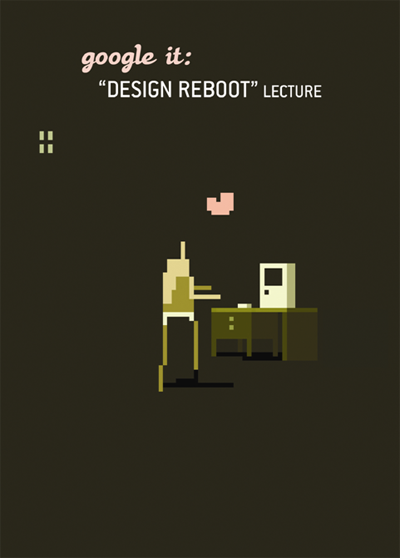 Inside front cover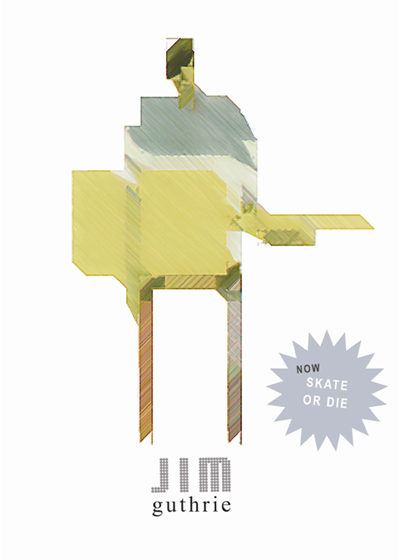 Back cover

[8bit today] How do you see the future of SUPERBROTHERS?

[SUPERBROTHERS]
SUPERBROTHERS aims to be a viable vendor of pixel artwork, films & apparel.
SUPERBROTHERS exists to create startlingly brilliant DIY videogames & associated books.
SUPERBROTHERS will need all the friends & allies it can get.
I continue to be commissioned to create pixel artwork for books, magazines and advertising. As time, opportunity and inspiration allow, I will continue to produce pixel films. I would like to accelerate both of these processes.
In the near future, please look forward to:
1. New pixel artwork commissioned by magazines & other companies.
2. A new pixel film by SUPERBROTHERS called DESIGN REBOOT HD on the topic of ethics in videogame design, built around thought-provoking comments by noted videogame designer & critic Jonathan Blow.
3. A new barebones blog type of thing created by SUPERBROTHERS called THE 1 CONSOLE, intended for discerning videogame creators and enthusiasts, with the idea of creating context for any future SUPERBROTHERS videogame projects.
Since shortly after its inception, SUPERBROTHERS has necessarily been a side project, emerging only occasionally as time becomes available or as opportunities present themselves. The original goal of SUPERBROTHERS is to create startling, brilliant DIY videogames, little ones & also larger ones, targeted at a wide audience of brave audiovisual culture enthusiasts. When SUPERBROTHERS becomes viable, videogame projects will become possible, so this is desirable. Please look forward to this possibility.
. . .
See more of this work on his website.